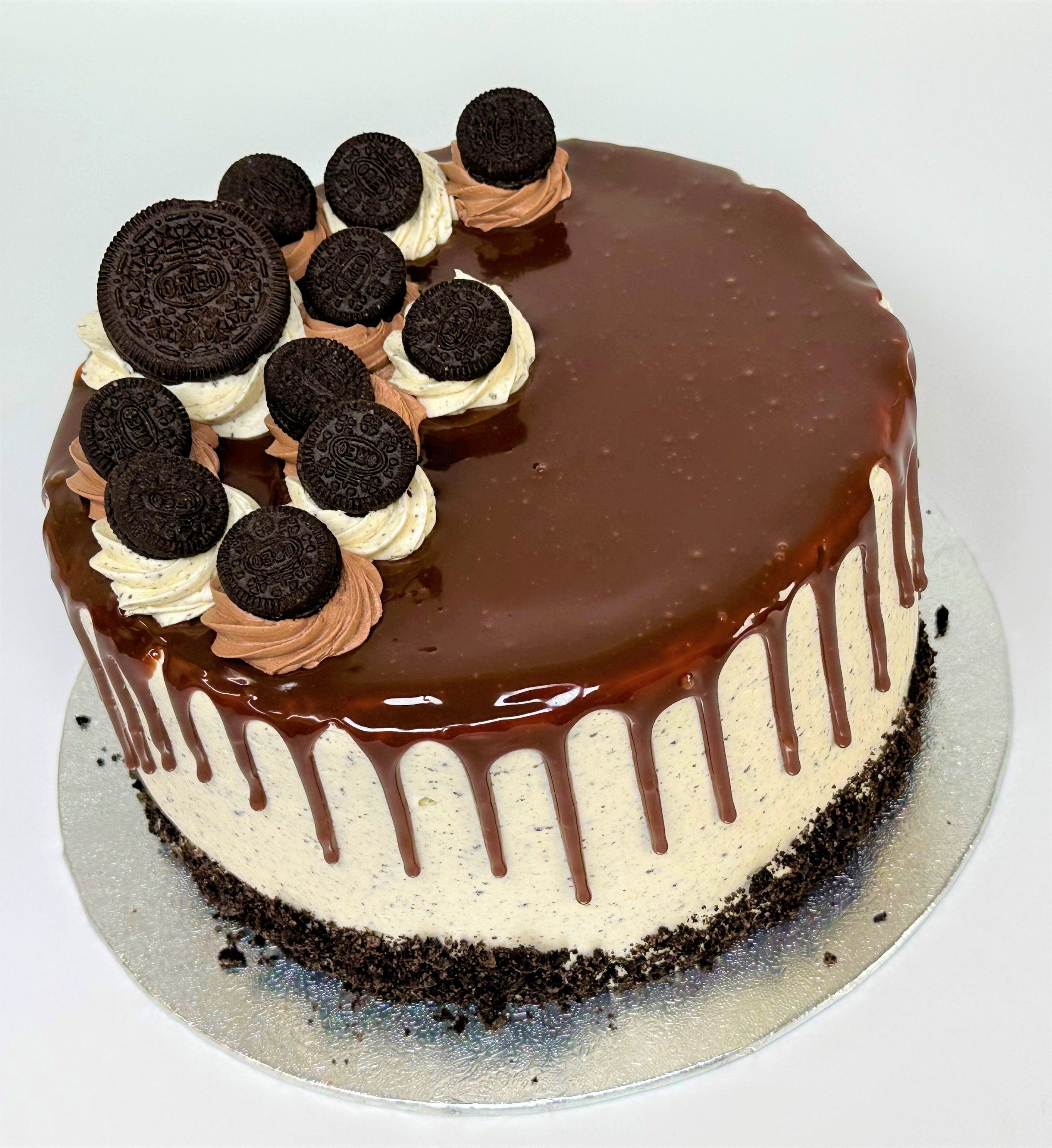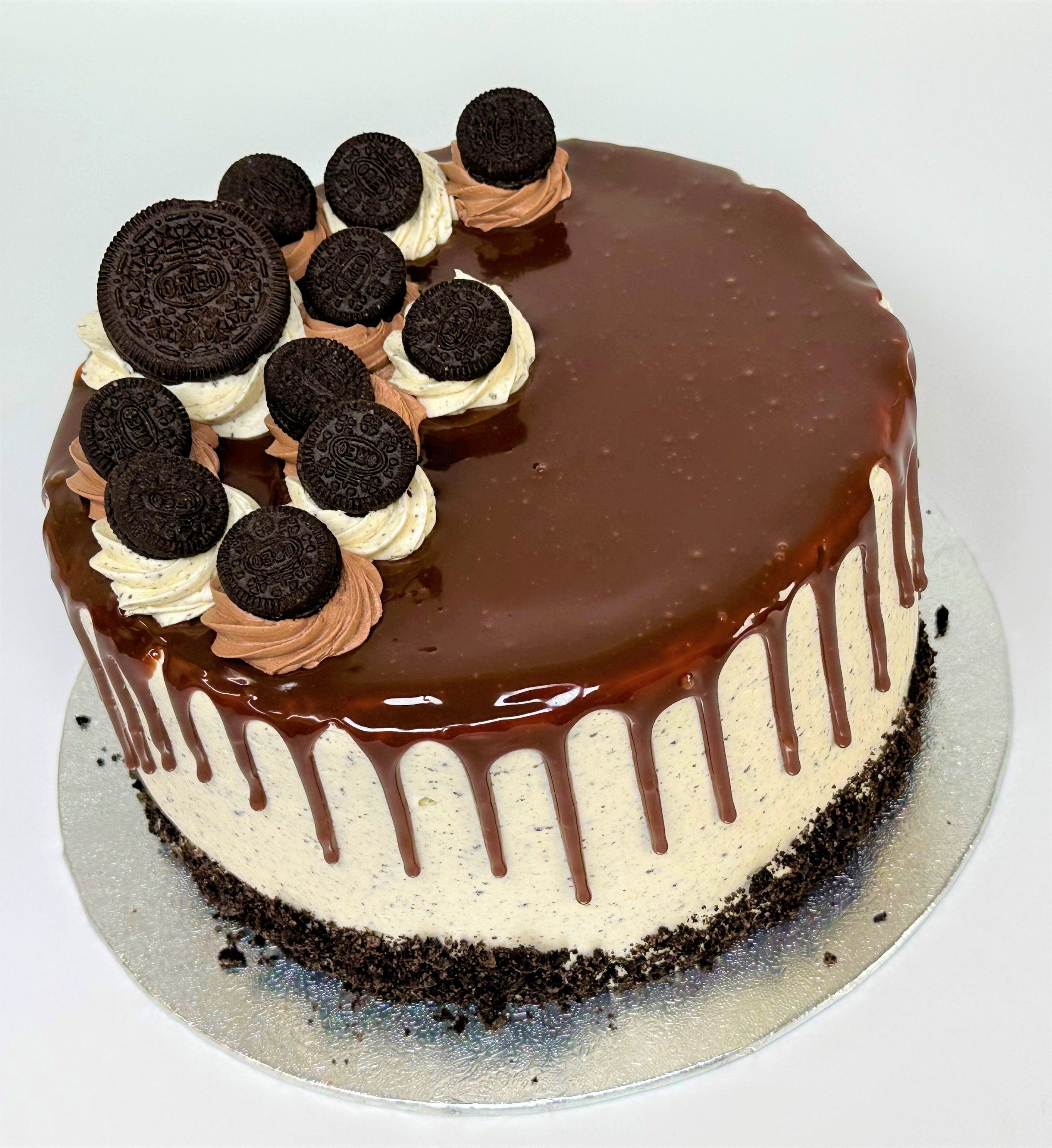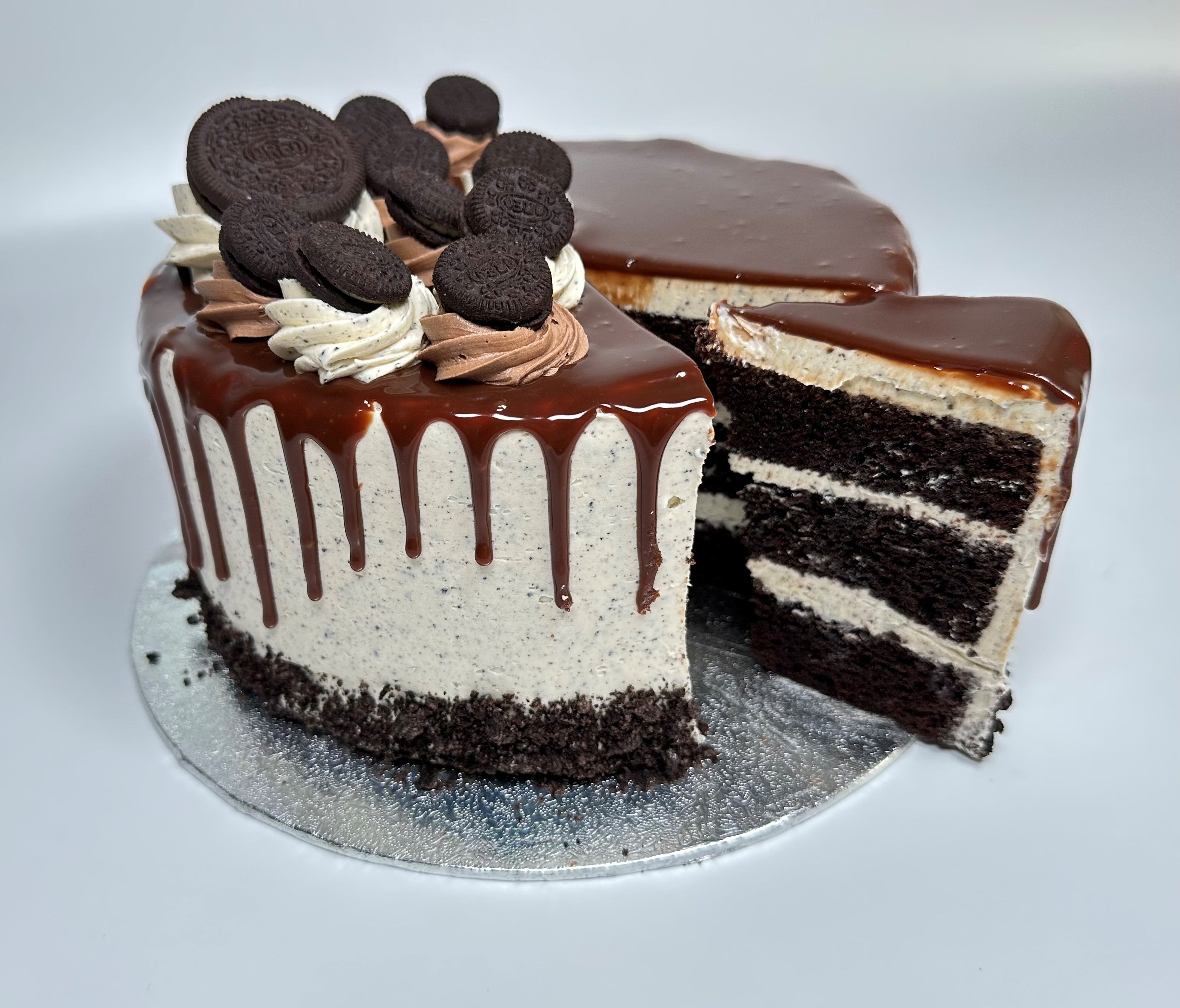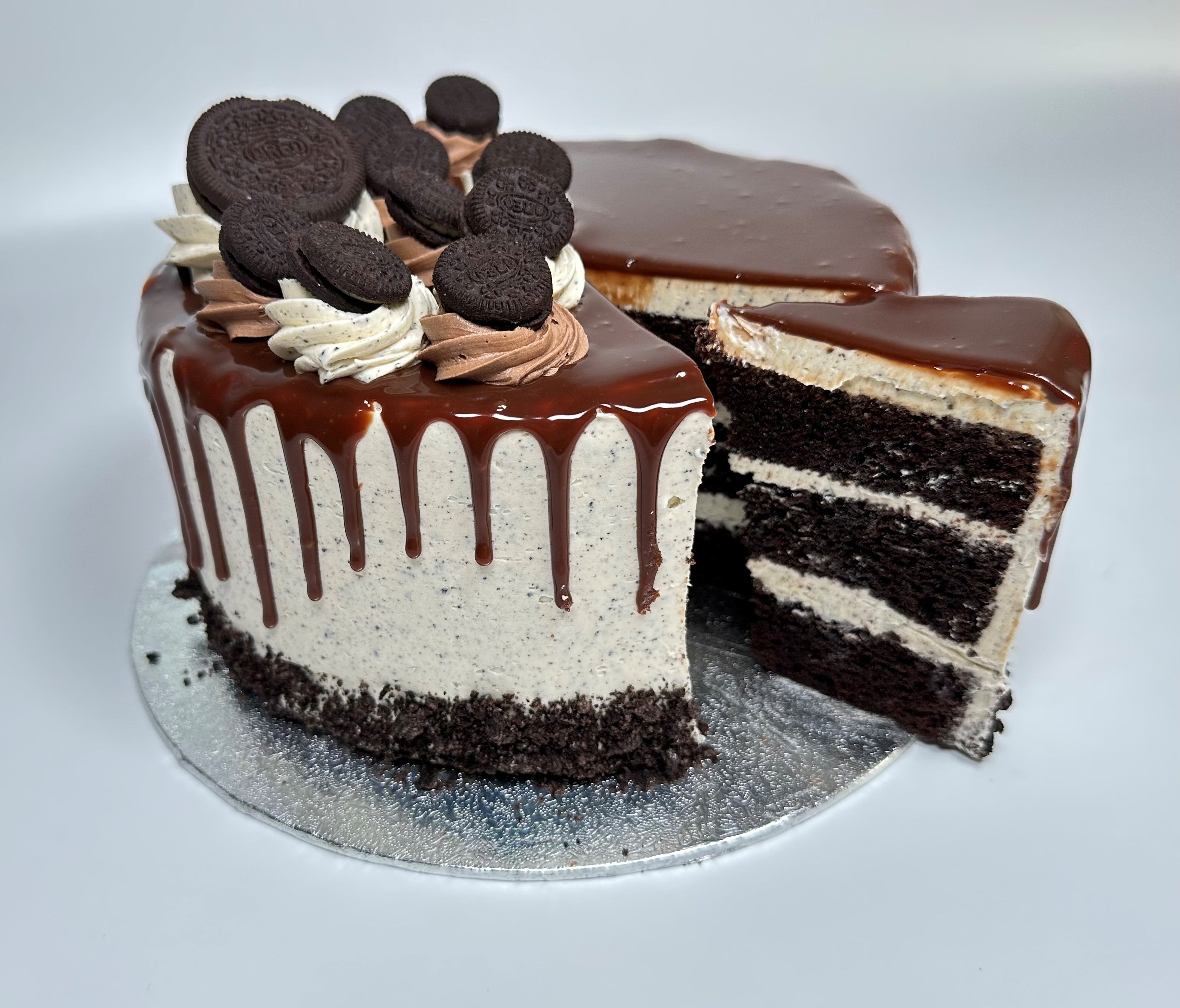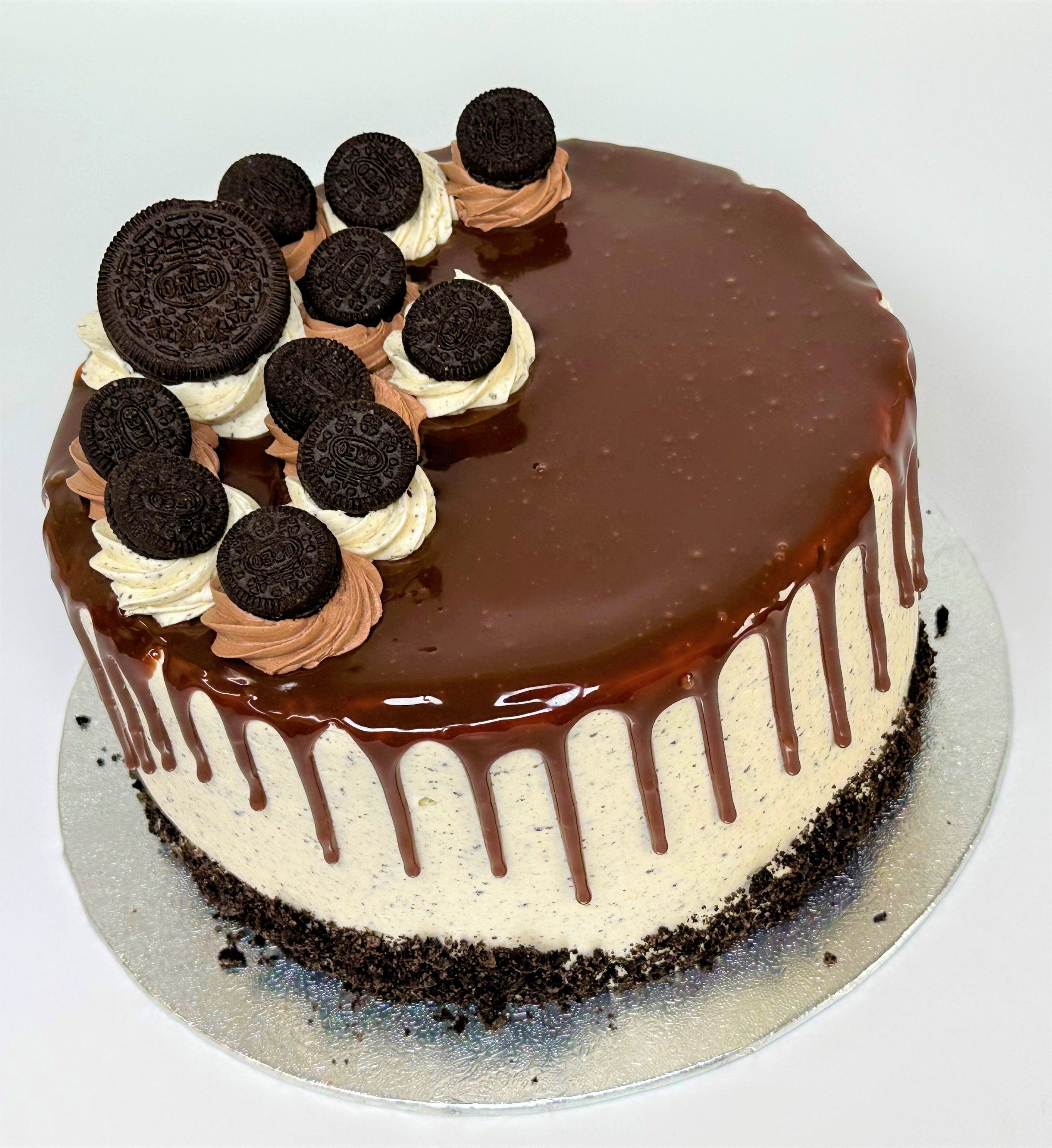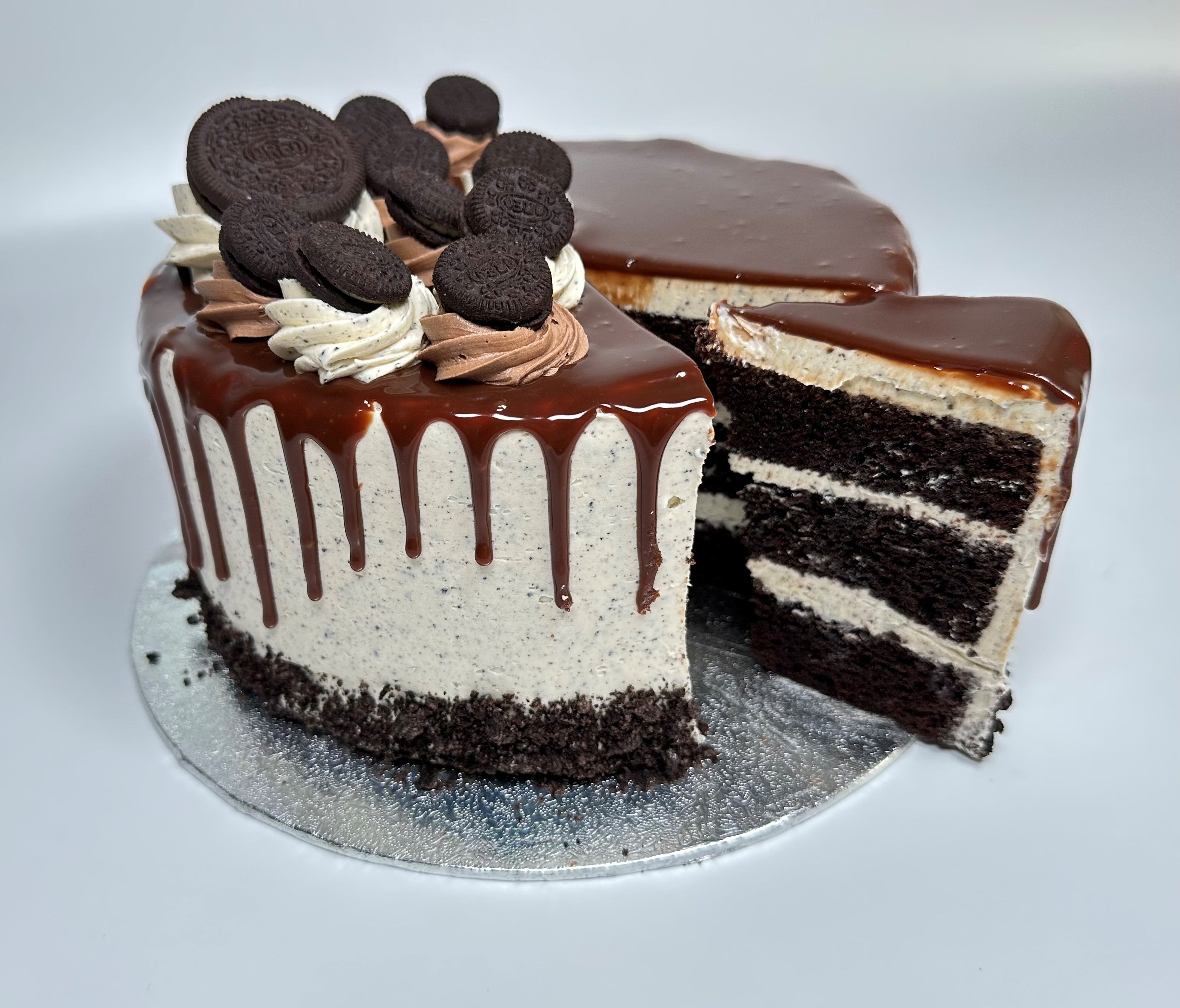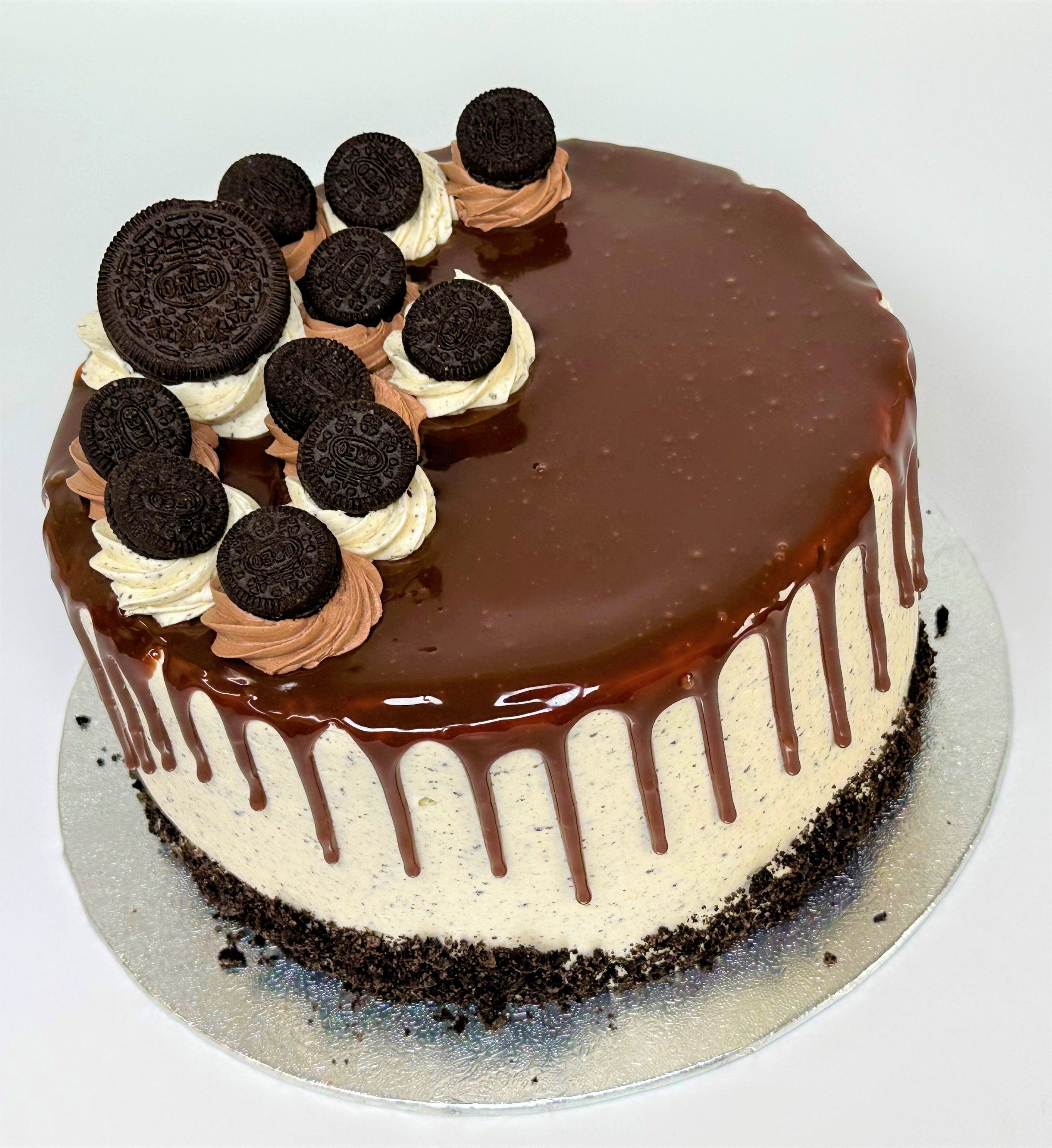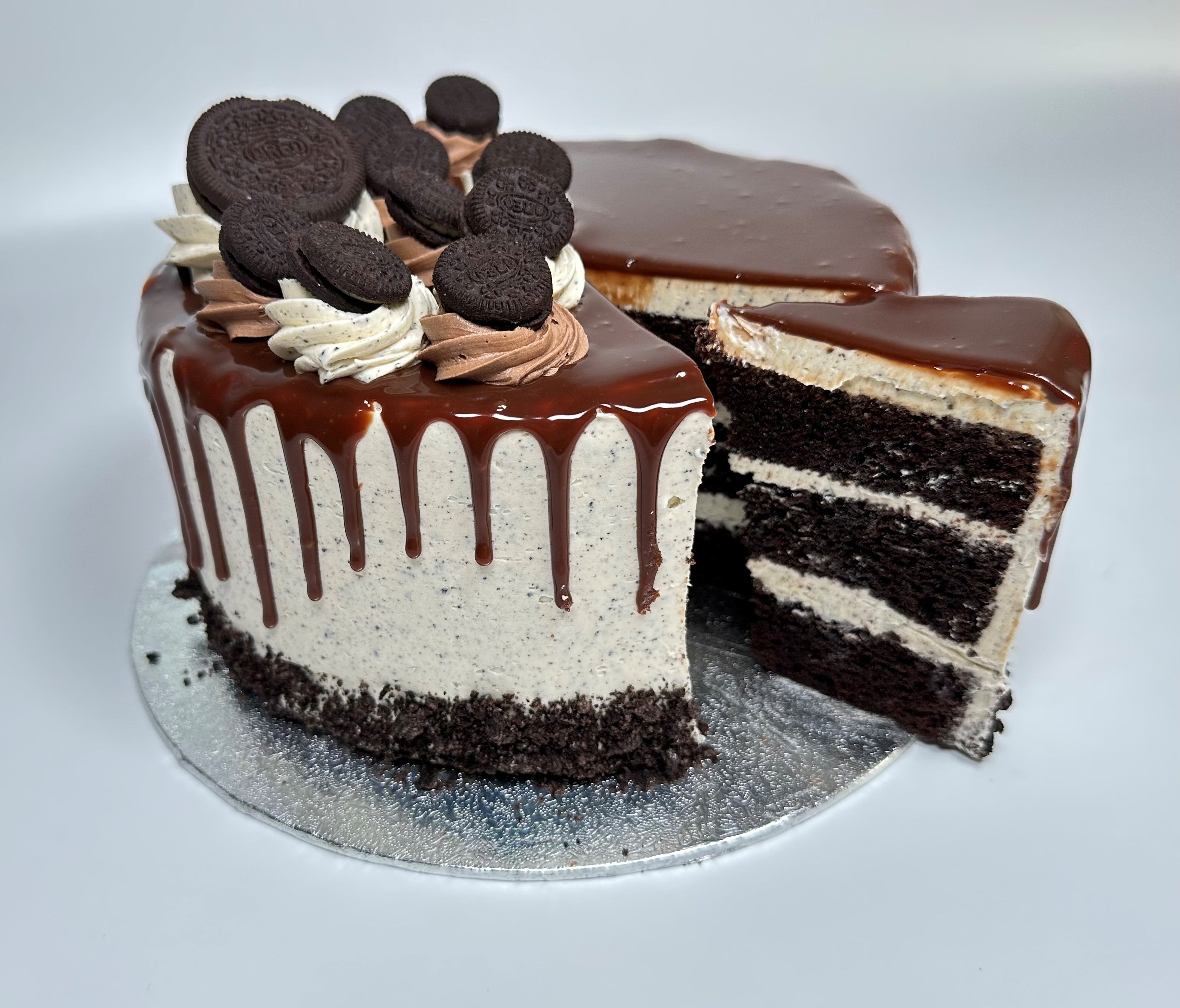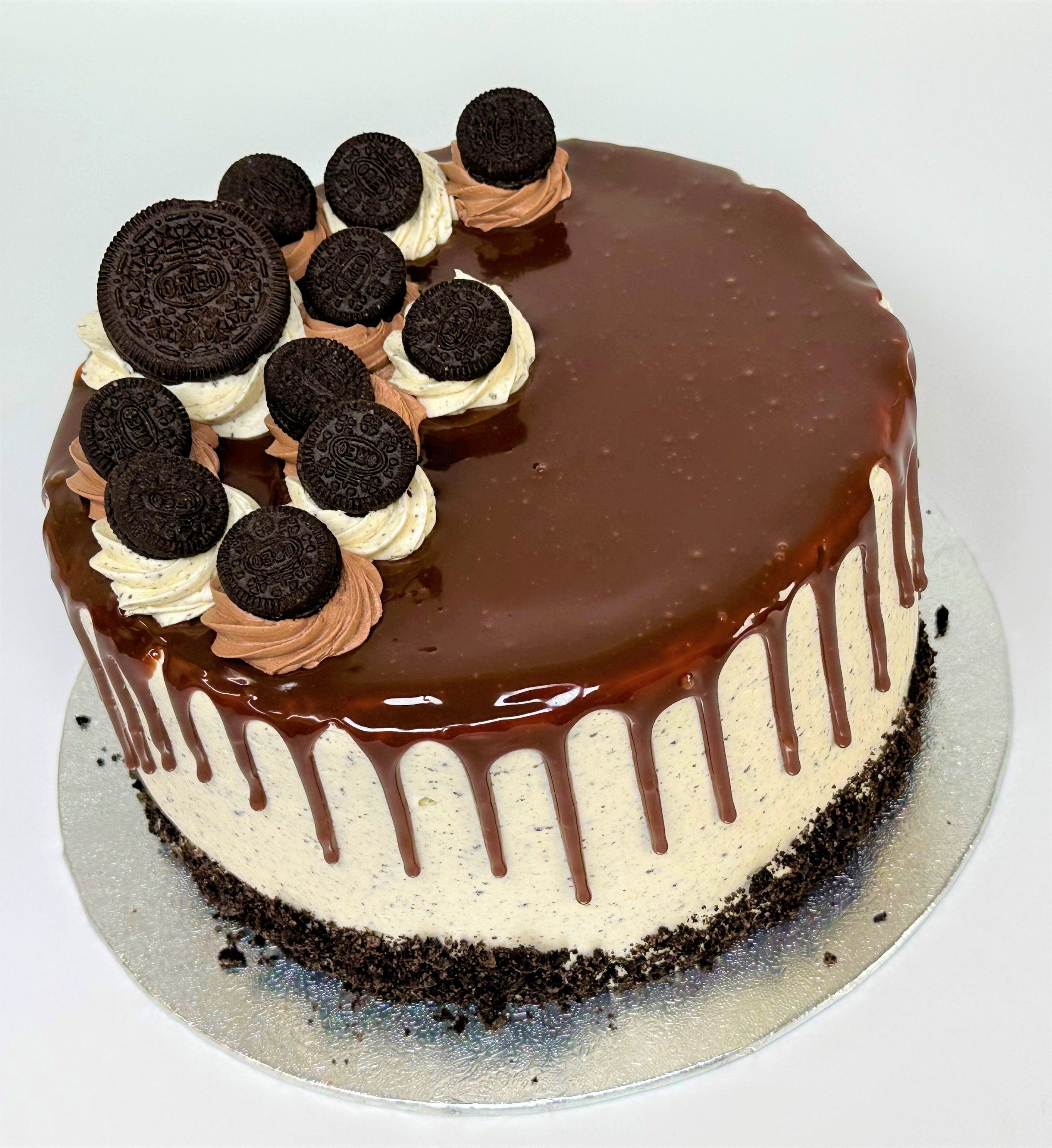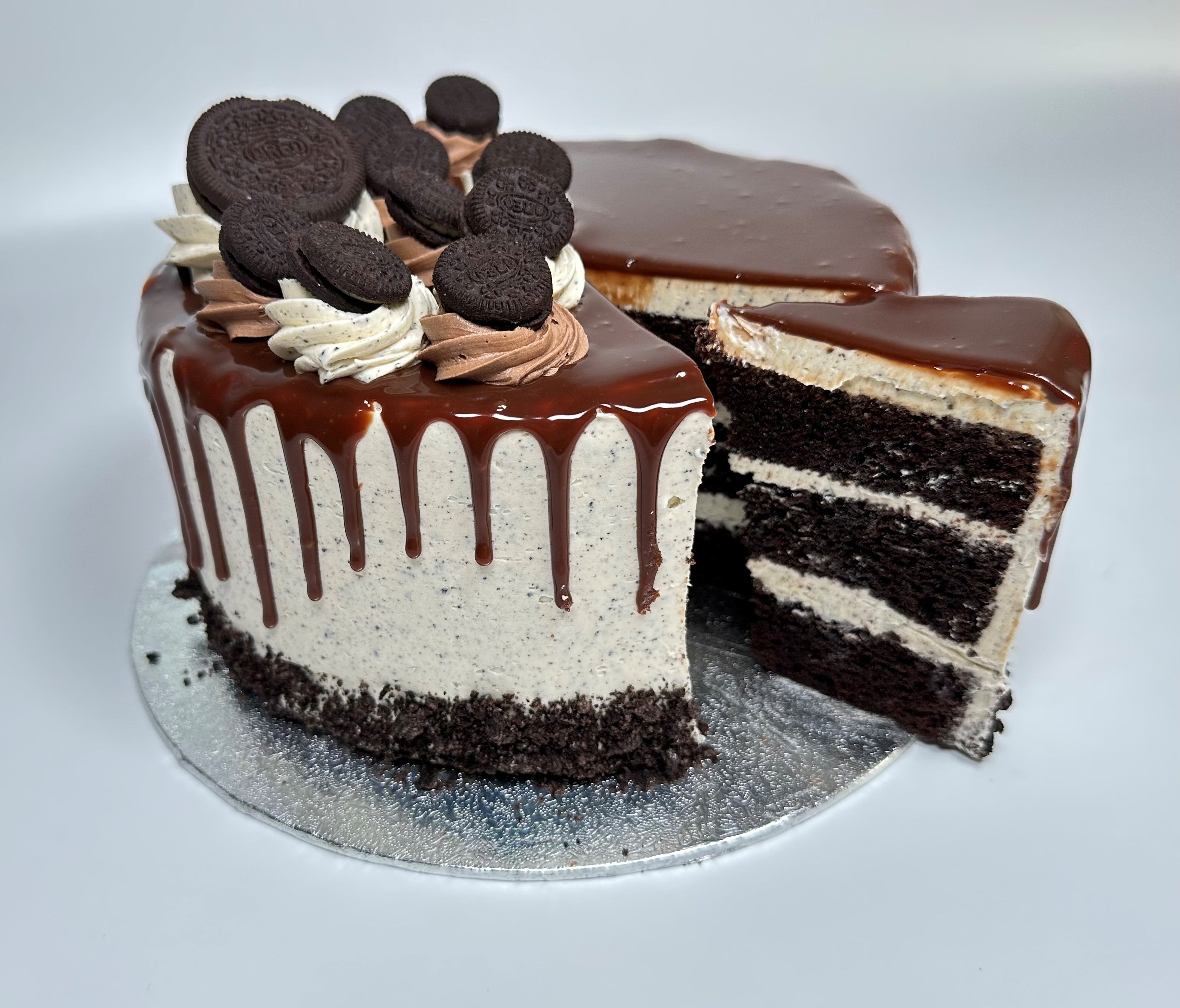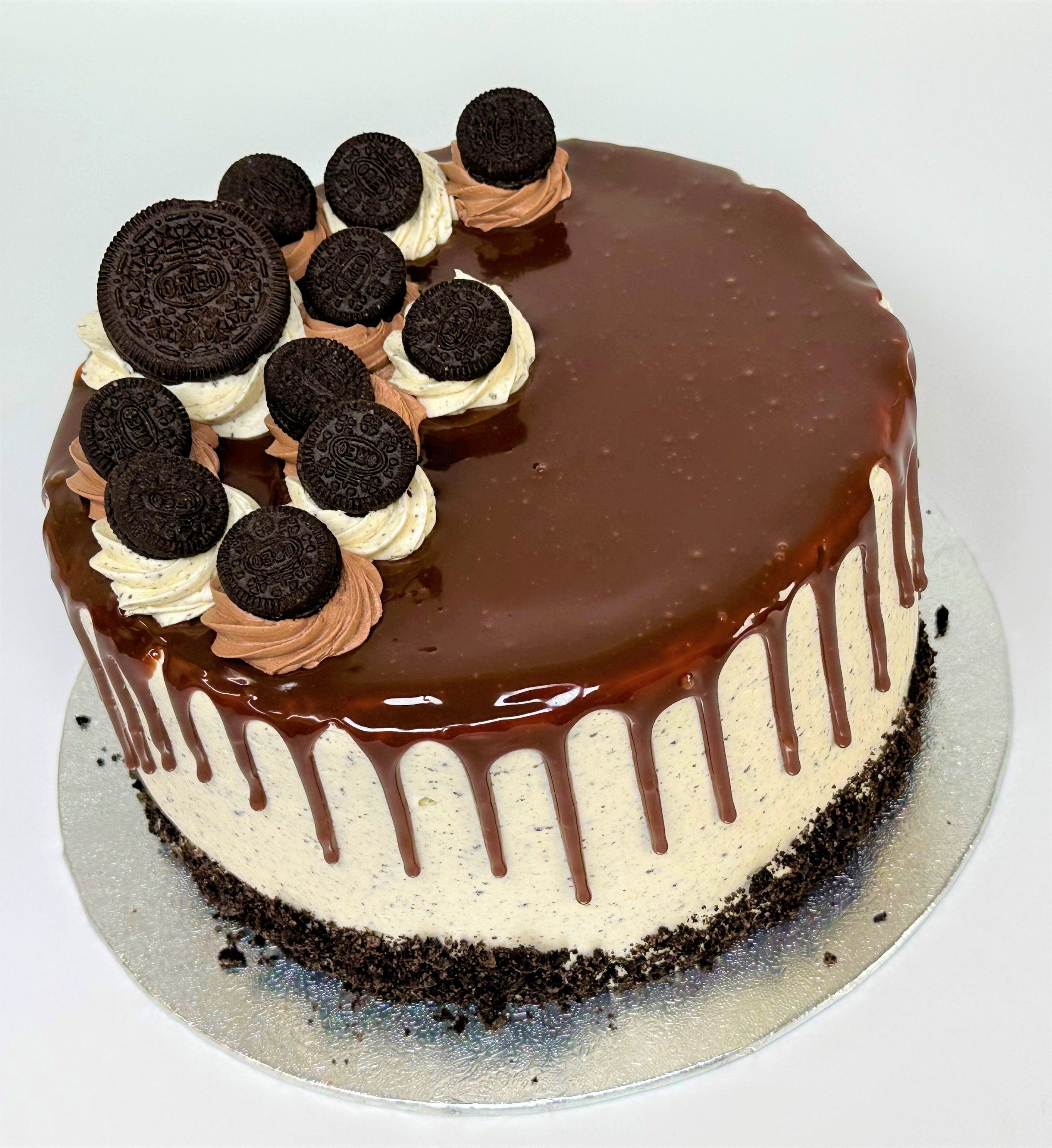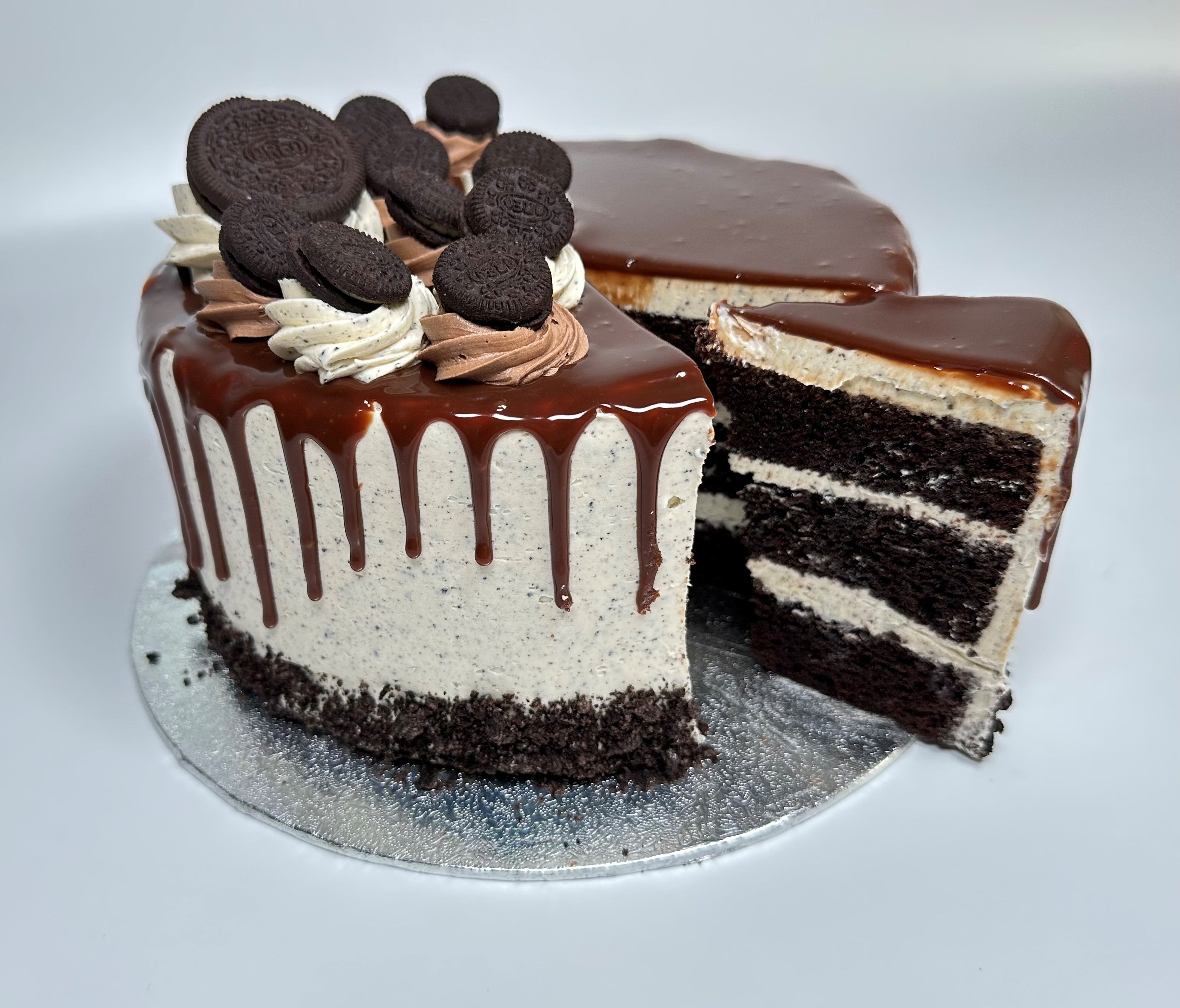 Cookies and Cream Cake
Indulge into our 8inch cookies and cream cake. Triple layer of chocolate sponge, held together with an Oreo crumb vanilla buttercream, decorated with a chocolate drip and Oreo crumb, topped with chocolate and vanilla swirls and Oreo biscuits. 
Serves approximately 15-20
Wheat flour (calcium carbonate, iron, niacin, thiamine), sugar, cocoa powder, dried glucose syrup, whey powder, vegetable oil (palm and rapeseed), wheat starch, raising agents E450, E500 & E501, modified potato starch, emulsifiers E471 & E481, wheatgluten, stabilisers E466 & E412 and natural flavouring, egg, oil, water, vanilla buttercream (butter (milk), icing sugar, vanilla), chocolate ganache (milk, soya), Oreos (wheat flour, sugar, palm oil, rapeseed oil, fat-reduced cocoa powder 4, 5 %, wheat starch, glucose-fructose syrup, raising agents (potassium carbonates, ammonium carbonates, sodium carbonates), salt, emulsifiers (soya lecithin, sunflower lecithin), flavouring.